The Last Comes First
The "last" is a foot-shaped form made from plastic, wood, or aluminum, and is the mold that the shoe is formed around. The last is the starting point of every shoe we develop, and is largely considered the most important part of design and production as the last determines the size, silhouette, performance, ergonomics, and styling of the shoe. The last is what differentiates a shoe meant for playing baseball from one meant for running a marathon.
Turf-Low
Designed to be stable and agile in all directions.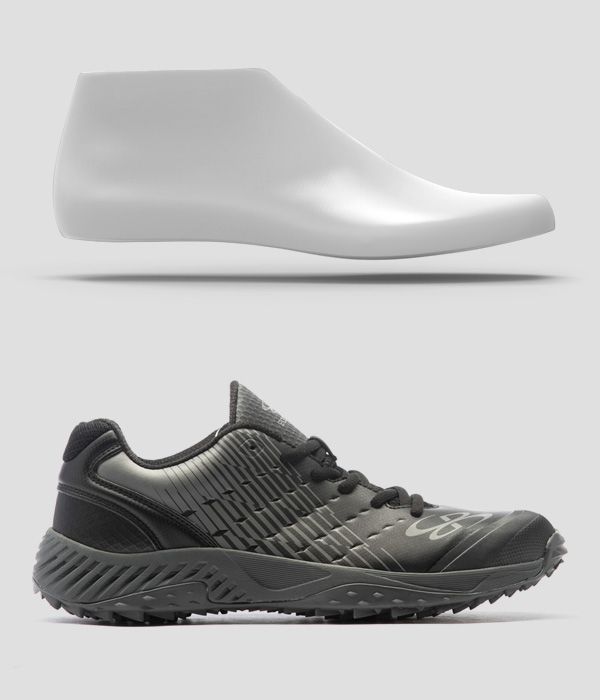 Turf-Mid
Same fit and stability as the Low; designed to provide extra support to the ankle.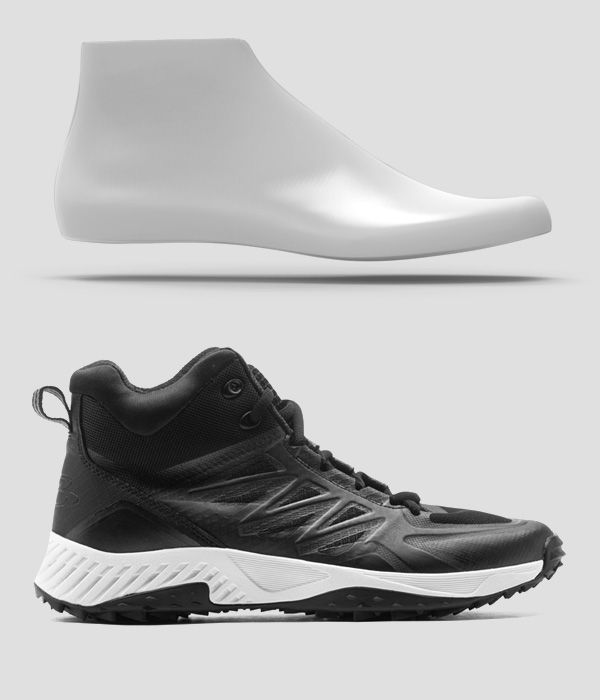 Running
Designed for improved heel to toe movement with higher heel drop and toe rocker.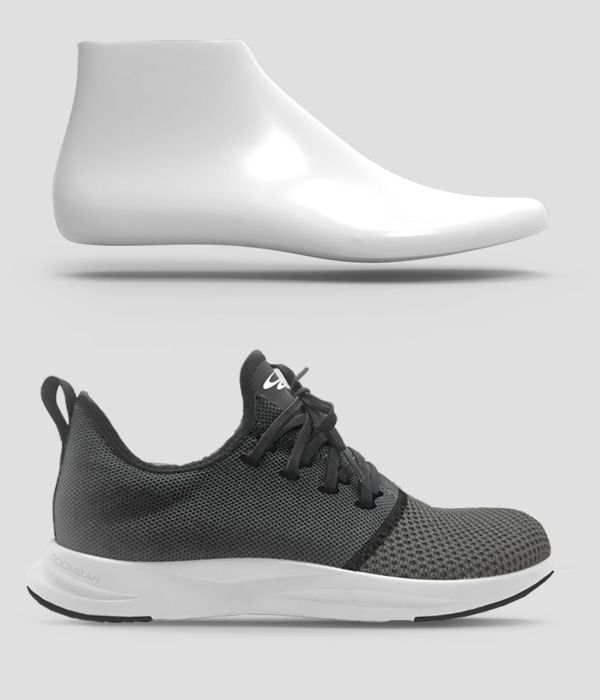 Whats new with our process?
With our renewed focus on the shoe making process we are paying extra attention to the design and development of our lasts. We have partnered with an industry leading last developer and manufacturer who works with the world's best athletic footwear manufacturers. Each style of last follows strict guidelines and are custom made to meet our new standards. This means that all new Boombah shoes will be meticulously crafted for the sport they were designed for.
How does this effect our shoes?
This change will cause a major shift to the fit and comfort of our shoes. Our new models will fit slightly wider than our old shoes and have a more consistent and comfortable fit across styles. For example, you can expect the same fit across all of Boombah's turf shoes and even across sports and into training. As the consumer, you can be confident in receiving the same fitting shoes for years to come.
Get the latest information on our new footwear
Sign up to receive stories and updates straight to your inbox as we develop our new line of footwear