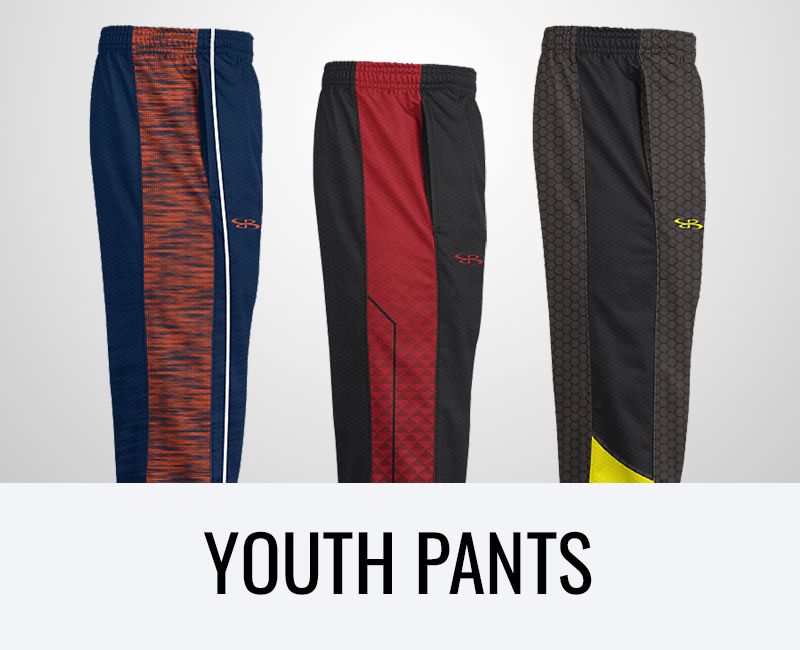 Boys' Pants
Sorry, we don't have any of these available at this time.
Youth Pants
Young athletes and team players have a way of outgrowing their clothes faster than you can keep up, which is why we encourage you to buy boys' sweatpants from Boombah. All our boys' athletic pants and kids' sweatpants offer an affordable way to outfit your growing team, but are made with the same attention to detail and quality craftsmanship that makes our brand so recognizable in the athletic circuit.

Choose boys' fleece pants that provide an extra layer of warmth on cold days, or outfit your entire team in boys' athletic pants that can be worn over jerseys and uniforms. When you want an easy solution that will keep your team going strong, our athleticwear is the ideal solution.