About Us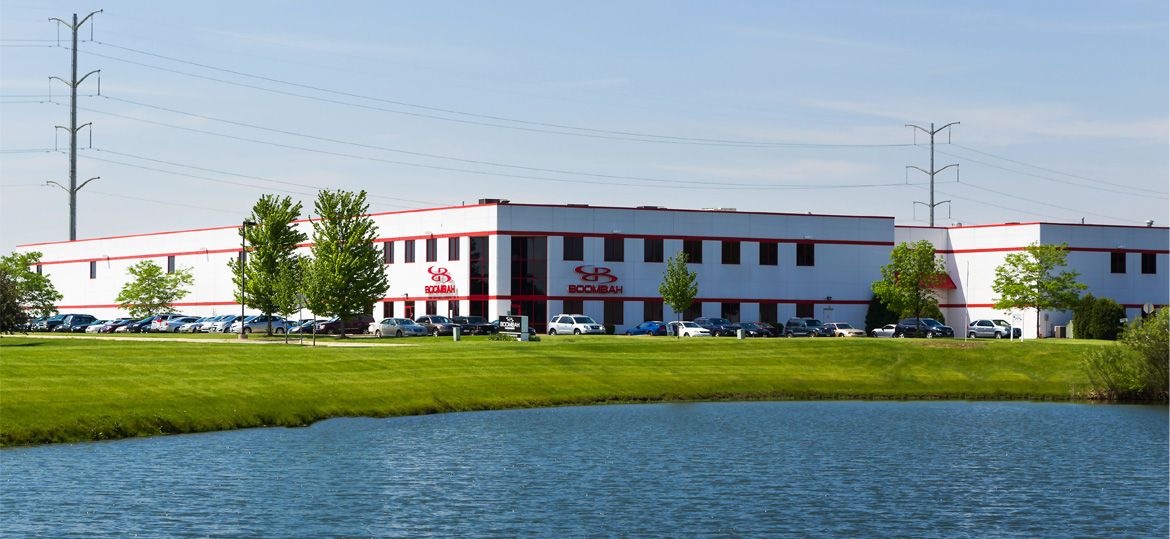 Our History
Founded in 2003 in a small garage in Lisbon, Illinois by Owner and Founder, Rick Tollefson, Boombah Inc. has grown into a 250,000 square foot facility headquartered in Yorkville, Illinois with additional offices in St. Louis, Missouri and Melbourne, Florida.
In 2016, Boombah Inc. opened two factories in the Dominican Republic, moving its apparel and uniform production from Asia to the Dominican Republic. With over 500 total employees, Boombah continues to grow in its effort to provide the best service, selection, quality, and price to its customers.
Our goal is simple to "Be what no one else is and give what no one else will". We try hard to live up to that vision every single day. We want to provide cutting edge, high quality products at an affordable price, so that our customers can afford the rest of life.
We have had tremendous growth over our fourteen year history making us one of the most dynamic and exciting companies in the sports apparel and equipment industry.
Our Brand
Be what no one else is and give what no one else will
Here at Boombah, we strive to provide our customers with the highest quality products while keeping the prices low, allowing them to afford the rest of life. Not only do we make the products people want, we make the products people need.
For us, our mission statement isn't just a statement; it's our mission.
FAQ
Why don't you see Boombah on a lot of pro athletes?
We have opted for endorsements in the past, but have found that paying someone to wear a t-shirt or a shoe is not a direction we want to go. We have always been about grass roots, creating high quality products at great prices so families can afford the rest of life. Paying an already highly paid athlete or celebrity money doesn't fit our model. We would rather put those dollars into increasing the quality of our product, carrying more color options, and, in general, providing our customer a better product at a better price.
We try our best to give the customer options that allow them to match head to toe for their team/organization. It has, from the start, been Boombah's mission to offer a greater selection than anyone else. We believe we have achieved that. Our motto, "Be what no one else is and give what no one else will" sums up our philosophy regarding selections. It leads to some rather large SKU counts, and some excess inventory, but our customers seem to appreciate the fact they can match the shoes, with the helmet, with the shirt, with the pants, with the batting gloves, with the arm sleeve, with the fielding mask, with the bag, with the hoodie, with the warm up... well you get the idea.
What is the deal on your pricing, usually the cheaper the price, the less quality, you "get what you pay for"?
That is the case in many circumstances. However, Boombah is just set up a little different. We are direct. While we deal with a few retailers, 99 percent of Boombah products, since it opened the doors in 2003, have been sold directly by Boombah. The transaction is between you, our customer, and us directly so nobody gets in the middle and adds additional mark ups that raise that item's cost by time it gets to you. This model allows us to offer our customers a pricing structure that is often 25-50% less on products that feature as good or better quality, plus a full range of colors and customization options.
In the past, it seems like Boombah has always been out of the shirt or pant in the color / size that I would want? What have you done or are doing about that?
This has always been a tough one. When you try to stock shirts, pants or whatever apparel/uniform item in 25, 50, 75 colors, you have to figure out a way to get that item back in stock. Of course some colors sell better than others, and some sizes sell better than others, but when you purchase inventory, you don't really know exactly what the customer is going to order. Even on some products, you might sell a lot of, say, Black / Purple, but in another product, hardly any. That is why a couple of years ago we decided we needed to own our own production facility. Previously, we imported almost all of our apparel/uniform products from Asia, and because of that, in almost all the apparel items, it would take 6-8 months and large minimum orders just to get a black/red medium explosion shirt back in stock. That just doesn't work and leads to excess inventory, (see our clearance section). So two years ago we took over one factory and built another in the Dominican Republic. We now own our production, and have total control over the process. In most cases, we use American made fabrics, and are building lines and capabilities to provide over the top service to our customers.
Gallery
Take a look inside Boombah's offices!
Company Facts
Founded: 2003
President and CEO: Rick Tollefson
Corporate Staff: Approximately 500
Our Vision: To build a company and brand that encapsulates quality, innovation and excellence.
Our Mission: To provide the highest quality of products, the best service and the most selection at the lowest price.
Core Values: Our commitment is to develop a culture where each team member effectively demonstrates the following attributes:
Integrity
Work Ethic
Results Oriented
Innovative Thinking
Confidence
Dependability
Respect For Others
Our Products: Fueled by innovation and an energetic corporate team of "All Stars", we outfit and equip baseball, basketball, football, lacrosse, soccer and volleyball teams all across the United States. We have expanded our brands offering and design and develop products in the following categories:
Uniforms
Footwear
Apparel
Equipment
Accessories
Boombah's product line includes over 60,000 SKUs allowing us to deliver more styles and colors to our consumers.
Our People
Meet just a few of our MVP's – Most Valuable People, who with their winning attitude and commitment to succeed we have a collaborative and fun culture where employees are recognized for their contributions.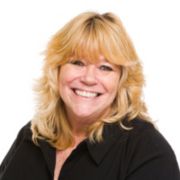 Jaime
Accounting Specialist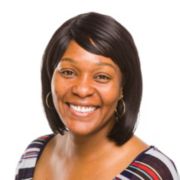 Stacey
Logistics Coordinator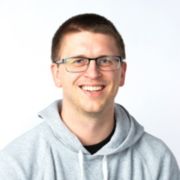 Kurt
Lead Replenishment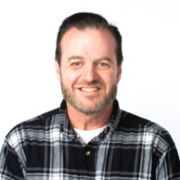 Carl
Inventory Clerk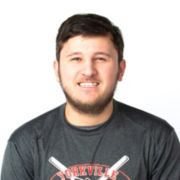 Ethan
Shipper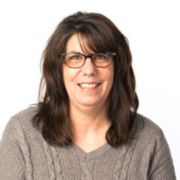 Sandy
Order Management Specialist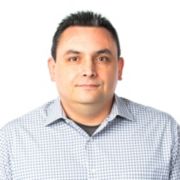 Lee
Sr. Graphic & Production Artist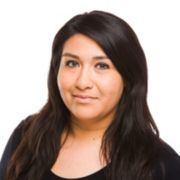 Natalie
Inside Sales Representative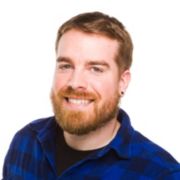 Ryan
Sr. Web Designer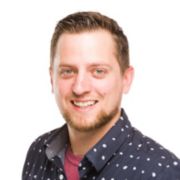 Jeff
Web Content Manager/Analyst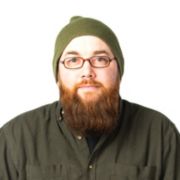 Andrew
Lead Graphic Designer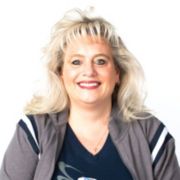 Dawn
Customer Care Supervisor
Careers
Interested in being part of a winning team? Check out our superstar departments.

Customization
Ecommerce & Web Marketing
Why be a part of the Boombah team?
At Boombah, we firmly feel that it is the individual contribution of each person that leads to the success of the overall team.
Fueled by innovation and an energetic group of "All Star" employees with a passion to succeed, Boombah is a dynamic organization that wants not only the athletes we outfit to realize their potential but the people who work for us as well.
We have a casual dress and fun work environment that allows employees to relax and be themselves and offer the following company provided benefits:
Medical Insurance
Dental Insurance
Vision Insurance
Life Insurance
Disability Insurance
401k Retirement Plan
Paid Time Off
Flexible Spending Account
Accident and Critical Illness Insurance
Product Discounts