What is Turfleisure?
Are you someone that wants a comfortable turf that doubles as an everyday wearer? Then our turfleisure style is right for you. This is our most comfortable turf yet, built for all day comfort off the field without compromising any of the performance on the diamond. These shoes can be worn for weekend tournaments, trips to the batting cages, or just around the yard.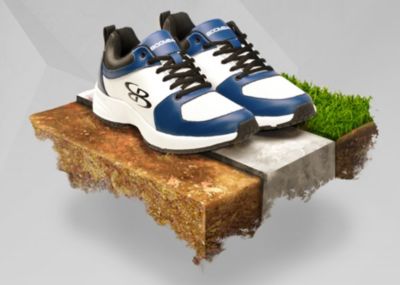 A New Way of Thinking
The Turfleisure line is built with the comfort of an everyday sneaker and the high performance you expect from a turf on the field. We made the tread less aggressive and added extra support and cushioning for all day comfort. The outsole rubber is softer than our standard turfs, increasing comfort and grip, especially in wet conditions, off of the diamond.
The Turfleisure Classic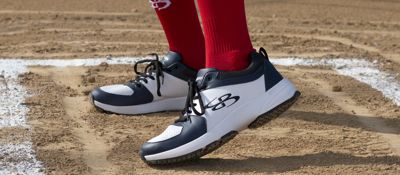 Glove like Comfort
A premium synthetic leather upper conforms to your foot creating unmatched comfort for everyday use.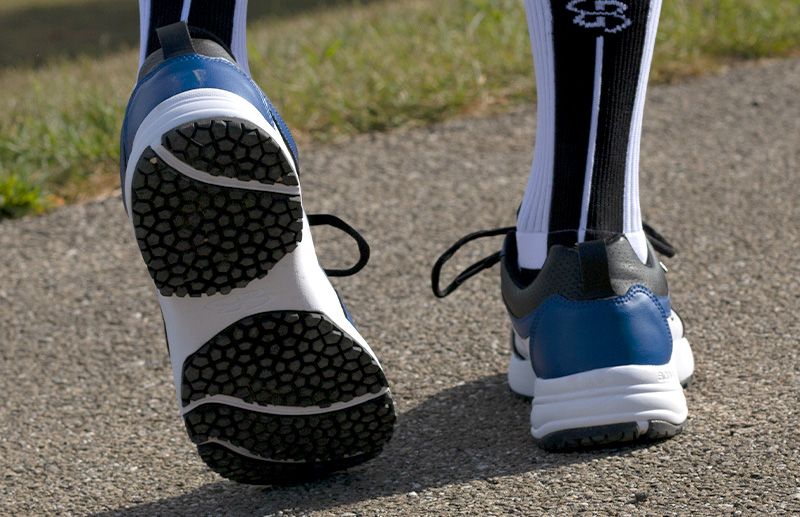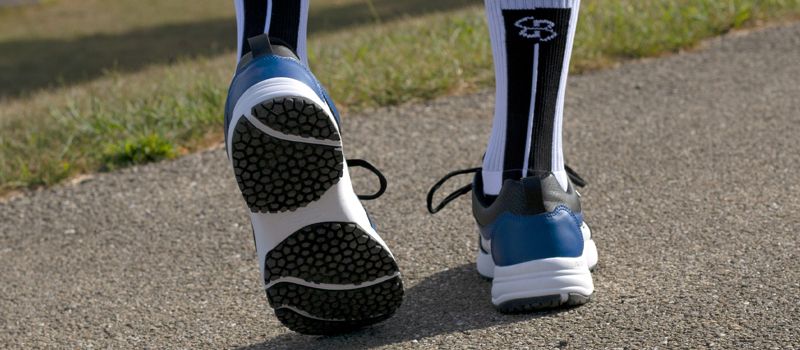 Ready for the Outdoors
With this entire upper being made of synthetic leather, you don't have to worry about stepping in puddles on the field.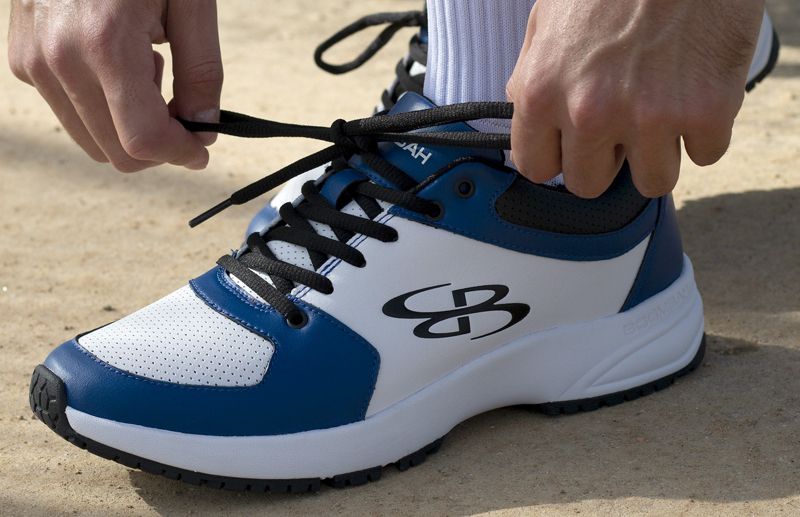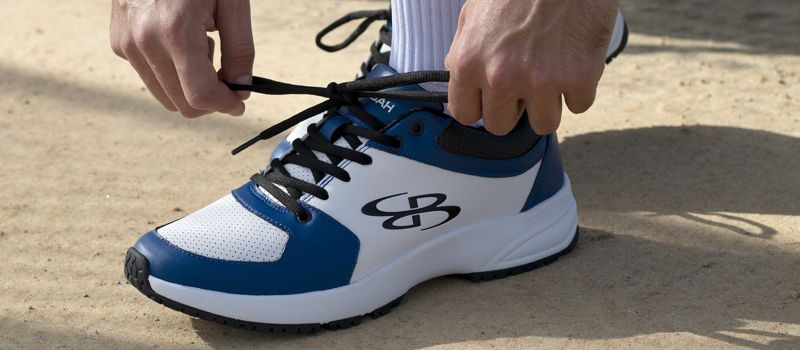 Added Breathability
No one likes sweaty feet, and these toe perforations will keep your feet cool and dry all day.
Design Spotlight
Get a closer look at what went into creating the Turfleisure Classic.
What This Style Delivers
Lightweight
Reducing the weight of the shoe can increase speed and acceleration, but can reduce overall stability and durability of a shoe.
Traction
Aggressive tread will have increased grip on its intended playing surface, but will generally be less comfortable over long periods.
Durability
Increasing the durability and life span of the shoe can come with trade offs in weight, comfort, and breathability.
Stability
Increased supports in the side and heel of the shoe keeps your foot locked, but generally adds weight and stiffness.
Comfort
A more comfortable shoe you can wear all day, but it comes with performance trade offs.
Breathability
Open meshes will keep your foot cool, while a closed upper maybe water resistant but will get hot in the summer.