The First Generation of Our New Molded
Our new generation of baseball and softball footwear is now available in molded cleats. Completely redesigned from the ground up, these cleats are made to give you improved performance and comfort game after game.
Focus to Cleat Design
A 12 studded cleat pattern gives you superior traction on the diamond with a TPU plate that provides excellent stability for your reactive game-time movements. This improved midsole foam decreases the amount of pressure created by the cleat tips giving you the comfort you need during the game.
Additional Features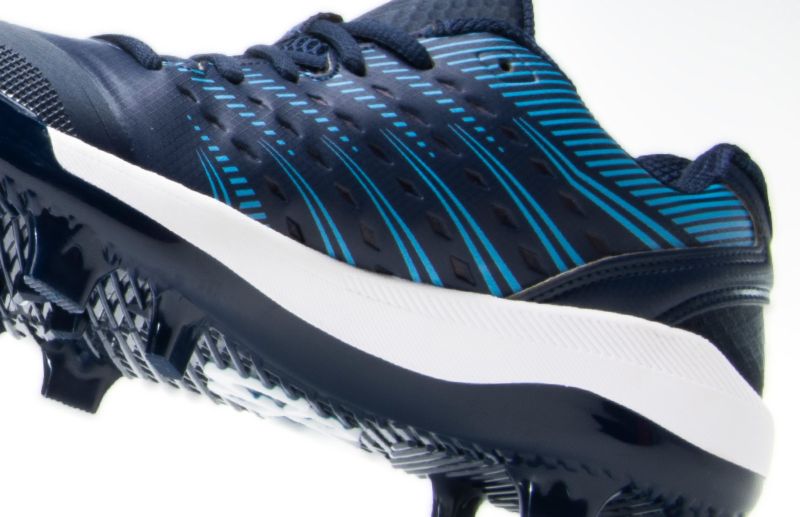 Lightweight Comfort
A new lightweight midsole compound gives you premium cushion for comfort while still being responsive to your movements on the field.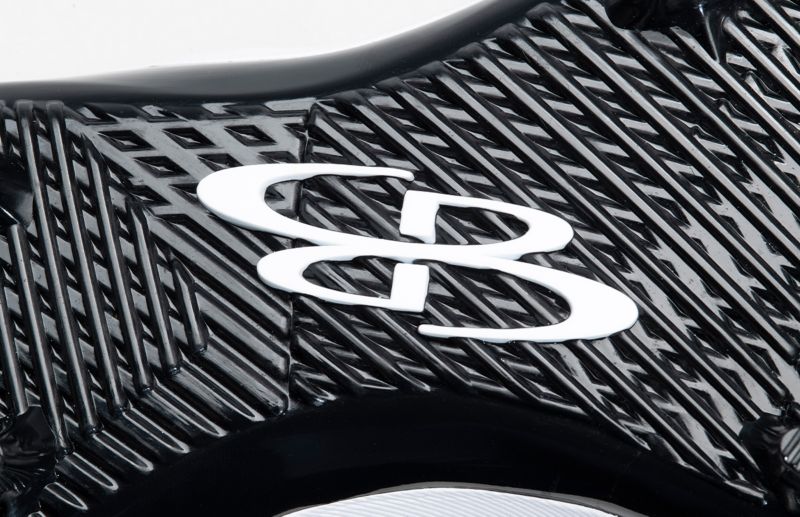 Dynamic TPU Pattern
This ribbing pattern creates a dynamic and responsive outsole. The ribs have a lighter, overall weight while giving you flexibility to move and strength to give you extra support.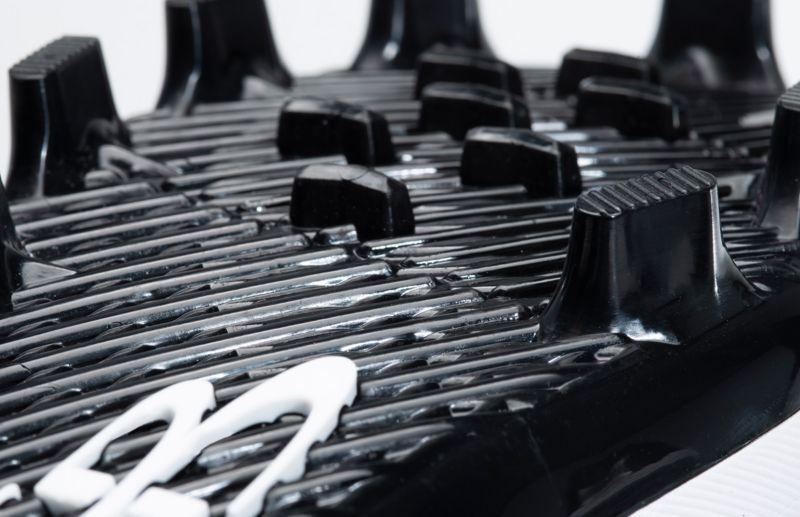 Agressive Studs
Aggressive internal studs underneath the ball of your foot give you extra traction for top end speed.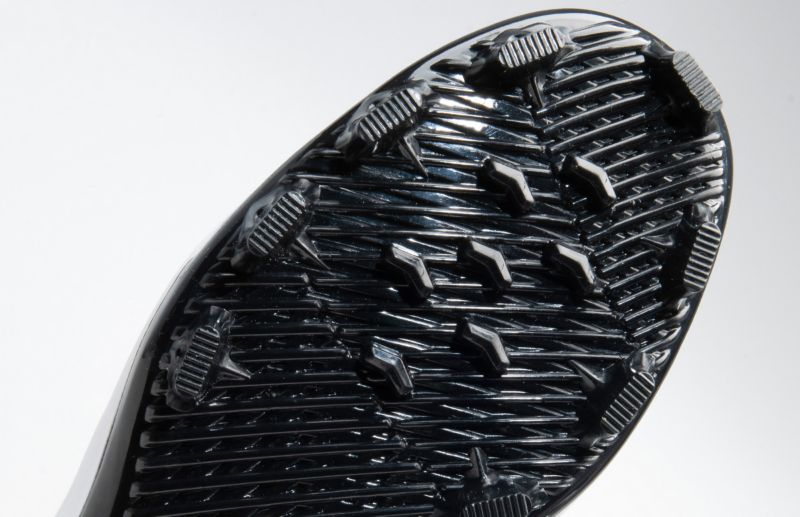 Optimized Cleat Pattern
Our specially designed cleat configuration will give you stable traction in any direction. This configuration will give you comfort on and off the field by decreasing the amount of pressure created by the cleats.
Lightweight
Reducing the weight of the shoe can increase speed and acceleration, but can reduce overall stability and durability of a shoe.
Traction
Aggressive tread will have increased grip on its intended playing surface, but will generally be less comfortable over long periods.
Durability
Increasing the durability and lifespan of the shoe can come with trade offs in weight, comfort, and breathability.
Stability
Increased supports in the side and heel of the shoe keeps your foot locked, but generally adds weight and stiffness.
Comfort
A more comfortable shoe you can wear all day, but it comes with performance trade offs.
Breathability
Open meshes will keep your foot cool, while a closed upper maybe water resistant but will get hot in the summer.